---
Scenes from the Movie
---
Photos during the Filming
| | |
| --- | --- |
| Helicopter goes over the area as crane lifts light | Tent set up for camera Crew, Actors, and Extras |
| Trailers from Hollywood California | Actors, Crew, and Extras each lunch in tent |
| Camera equipment arrives to door where Russell enters | Parking spaces are reserved for camera crew |
| A huge light turns on over the reflecting pool | Owners were cooperative with lights until midnight |
| Reflecting pool and fountains at Harbour Square | Lights illuminate duck pond and entrance door |
| Actress Robin Penn practices approaching the door | Preparing for filming the scene, Director's chair |
| Production Assistant says "Everyone keep back" | Russell walks towards the door |
| Russell Crowe practices his approach | Russell Crowe sit as his hair is fixed |
April 2, 2008 about 10:00 pm, at Harbour Square Owners Cooperative, 500 N Street, SW, Washington DC 20024
---

Russell Crowe's autograph, Ben Affleck, Helen Mirren, Robin Wright Penn, Rachel McDonald
---
---
State of Play is an upcoming American political thriller, scheduled for release in 2009. An adaptation of the award-winning 2003 BBC television mini-series State of Play, the film tells of a newspaper's probe into the suspicious death of a United States Congressman's mistress. It will explore the topical subjects of journalistic independence and the relationship between politicians and the press. State of Play is directed by Last King of Scotland helmer Kevin Macdonald and is written by Matthew Michael Carnahan. Script rewrites have been carried out by Tony Gilroy, Peter Morgan and Billy Ray. The film is being produced by Working Title Films for Universal Pictures, which acquired the rights after they were subject to two bidding wars.
Ben Affleck and Russell Crowe are appearing in the lead roles, with support from Helen Mirren, Jason Bateman, Robin Wright Penn, Rachel McAdams, Jeff Daniels and Michael Berresse. Filming was originally scheduled to start in November 2007, but was postponed after Brad Pitt (who initially filled Crowe's role) left the project due to a disagreement with Universal over the direction of script rewrites. The postponement led to the departure of Edward Norton, who was replaced by Affleck. Principal photography started on January 11, 2008 in Los Angeles and is scheduled to wrap in April 2008. The film was originally scheduled for release in the United States towards the end of 2008, but the delayed start to production saw the release date pushed back to April 17, 2009.
---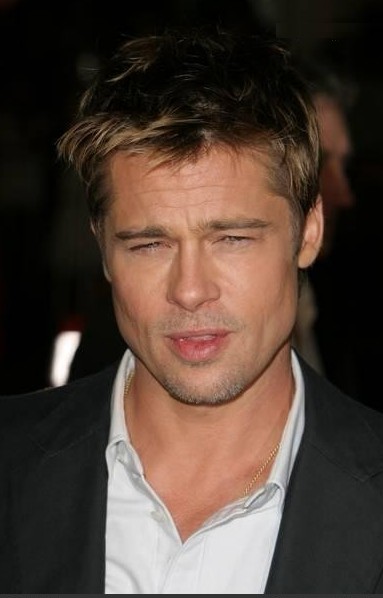 Tuesday, December 04, 2007 ... HOLLYWOOD - Russell Crowe has been confirmed as Brad Pitt's replacement in political thriller State of Play after Hollywood-strike-related issues forced the Troy star to pull out of the project.

Director Kevin Macdonald flew to Crowe's native Australia in an attempt to persuade him to take the role immediately, as production begins this month.

Pitt, 43, was onboard the film for months, but pulled out citing concerns with the script--sparking Hollywood fears the actor may face legal action from studio bosses at Universal Pictures after walking away from a film that was stalled by a strike.

A star-studded cast including Edward Norton, Helen Mirren and Rachel McAdams has already signed on to the film, an adaptation of a 2003 British TV miniseries.
---
---
From ComingSoon.Net
McAdams, Mirren and Penn Board State of Play
Source: Variety updated from September 2007 article
Rachel McAdams, Helen Mirren and Robin Wright Penn (wife of Sean Penn) will join Russell Crowe (originally Brad Pitt), Ben Affleck (originally Edward Norton) and Jason Bateman in State of Play, the Universal Pictures/Working Title adaptation of the British miniseries.

Kevin Macdonald is directing; Matthew Michael Carnahan wrote the script.

McAdams will play a reporter in the middle of a career-making story, as her newspaper investigates the death of the mistress of a fast-rising congressman.
Mirren will play the newspaper's steely editor, a role undertaken by Bill Nighy in the original mini.
Wright Penn will play the congressman's estranged wife. She becomes romantically involved with the pol's former campaign manager (Crowe), who leads the newspaper's investigative team. Affleck plays the congressman and Bateman plays the other lead reporter.

Andrew Hauptman is producing with Working Title partners Tim Bevan and Eric Fellner. Paul Abbott, who wrote the six-hour mini, is executive producer.
---
From LiveJournal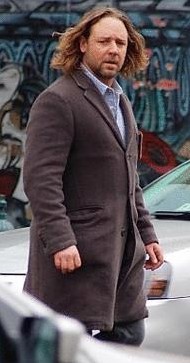 Here is the first snap of Russell Crowe filming the upcoming movie State of Play, being directed by Last King of Scotland's Kevin McDonald. State of Play is filming in D.C. right now, and on Tuesday they were shooting various scenes on U Street in the Northwest part of the city. I'm not quite sure what to make of the upcoming political thriller. When the film was first announced and Brad Pitt and Ed Norton were slated to play the leads, there was definite anticipation on my part. Since then, the two have dropped out (for various reasons seemingly not related to the film), and Russell Crowe and Ben Affleck - ugh! - have replaced the two, respectively. Affleck will play the politician embroiled in a scandal surrounding the death of his mistress, while Crowe will portray Affleck's friend and politico-turned-investigative journalist. Obviously, it's a bit more complex than that, but you get the gist.
---
Universal's adaptation of Paul Abbott's BBC miniseries State of Play. Kevin MacDonald (The Last King of Scotland) will direct from Matthew Michael Carnahan's script (recently re-written by Tony Gilroy).

State of Play, which earned unequivocal raves during its 2003 run, revolves around the relationship between a politician (Norton) and a journalist (Pitt) whose friendship is tested by a murder investigation. Variety's report includes the following synopsis:

Norton will play a congressman whose speedy political rise is threatened by an investigation into the death of his mistress. Pitt plays a politico-turned-journalist whose relationship with the solon is compromised when he oversees his newspaper's investigation into the murder and develops a relationship with the pol's estranged wife.

Given that the David Yates-directed original is six hours long, the filmmakers will have their work cut out for them when it comes to bringing a feature-length version to the screen. Production is scheduled to begin in November.
---
---
---
Cast and Crew
Kevin MacDonald

,

Director



Rachel McAdams
...
Della Frye


Ben Affleck
...
Congressman
Stephen Collins


Russell Crowe
...
Cal McCaffrey


Robin Wright Penn
...
Anne Collins


Jason Bateman
...
Dominic Foy


Helen Mirren
...
Cameron Lynne


Jeff Daniels
...
(rumored)


Wendy Makkena
...
Greer Thornton


Rob Benedict
...
Milt


Katy Mixon
...
Ronda Silver


Bonita Friedericy
...
Mz. Buzzkill


Gregg Binkley
...
Ferris
Zoe Lister Jones
...
Jessy


Christopher Thornton
...
Mr. Wheelchair


Eileen Grubba
...
Peggy


Kimrie Lewis
...
Nurse
Rick Shaddock
Neighbor ;)